We aim to be a child-focused library, and welcoming people with reduced mobility.
If you have any questions or need any assistance, please do not hesitate to ask.For safety, and out of respect for other visitors, please keep an eye on your children.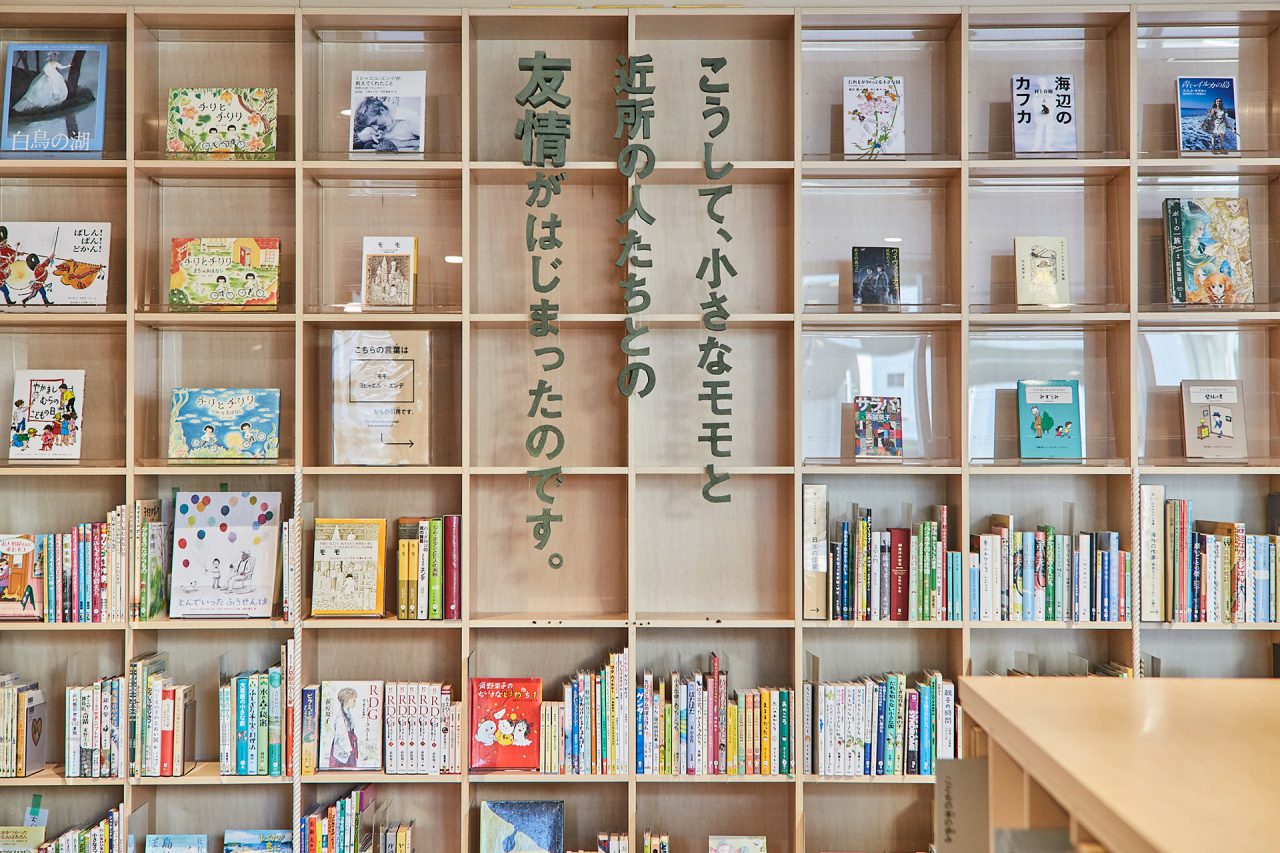 "Word Sculptures"
Extracting striking aphorisms (short sentences) from books, the three-dimensional characters floats in the space.
Generally, you can't experience the world inside of a book without picking it up and turning over the pages.However, we believe we could encourage children not just passing by the books but to start reading by slipping words into their vision.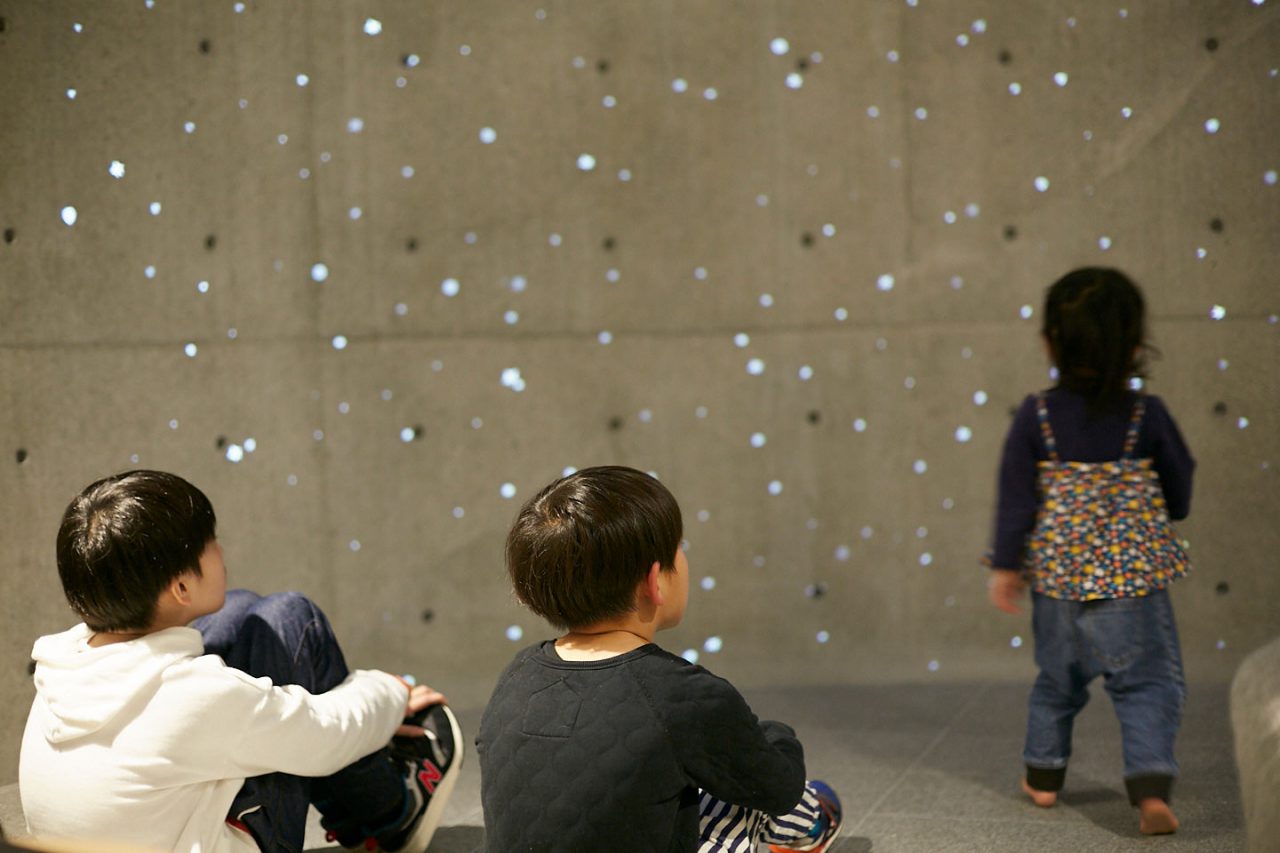 Break Room
Far side of the Children's Book Forest, there stands a cylindrical space huddled in silence.We will screen video pieces that will be a gateway to children's interest in books.
Projected on the walls are fragments of stories cut from several books.The images reflected in the "moving mirror" flow freely across the long and narrow space, inviting children into the story world.
A world opens when you open a book, and you meet the people living there.We hope the children to feel that way, from these pieces.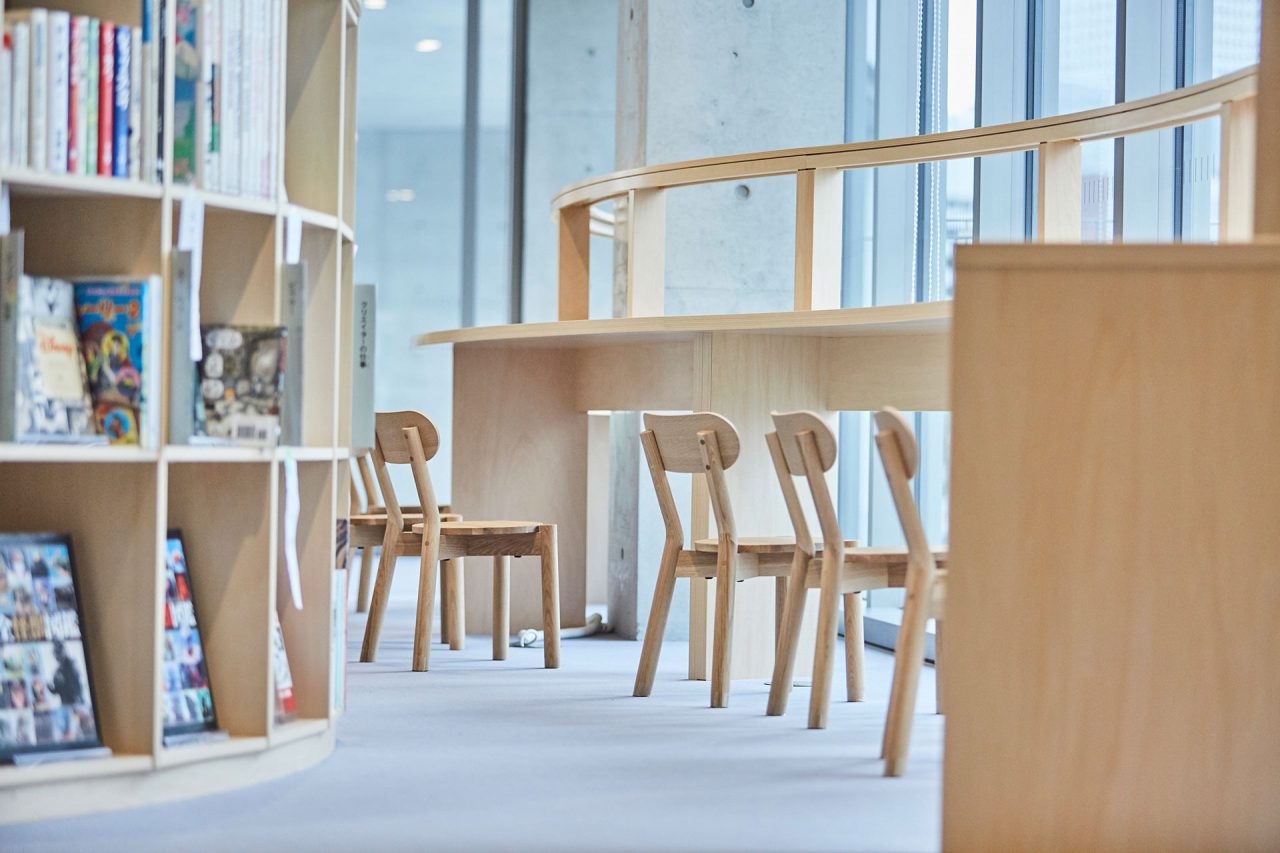 Furniture Planning
At "Children's Book Forest", we are committed to create the best reading environment for children.
We have chosen chairs such as Artek's N65 and specially crafted stools to help them focus on the act of "reading" according to their age.
We paid close attention to every detail, such as fixtures, while keeping in mind the compatibility with the architecture.We also wanted to let the children experience a well-built "fine furniture".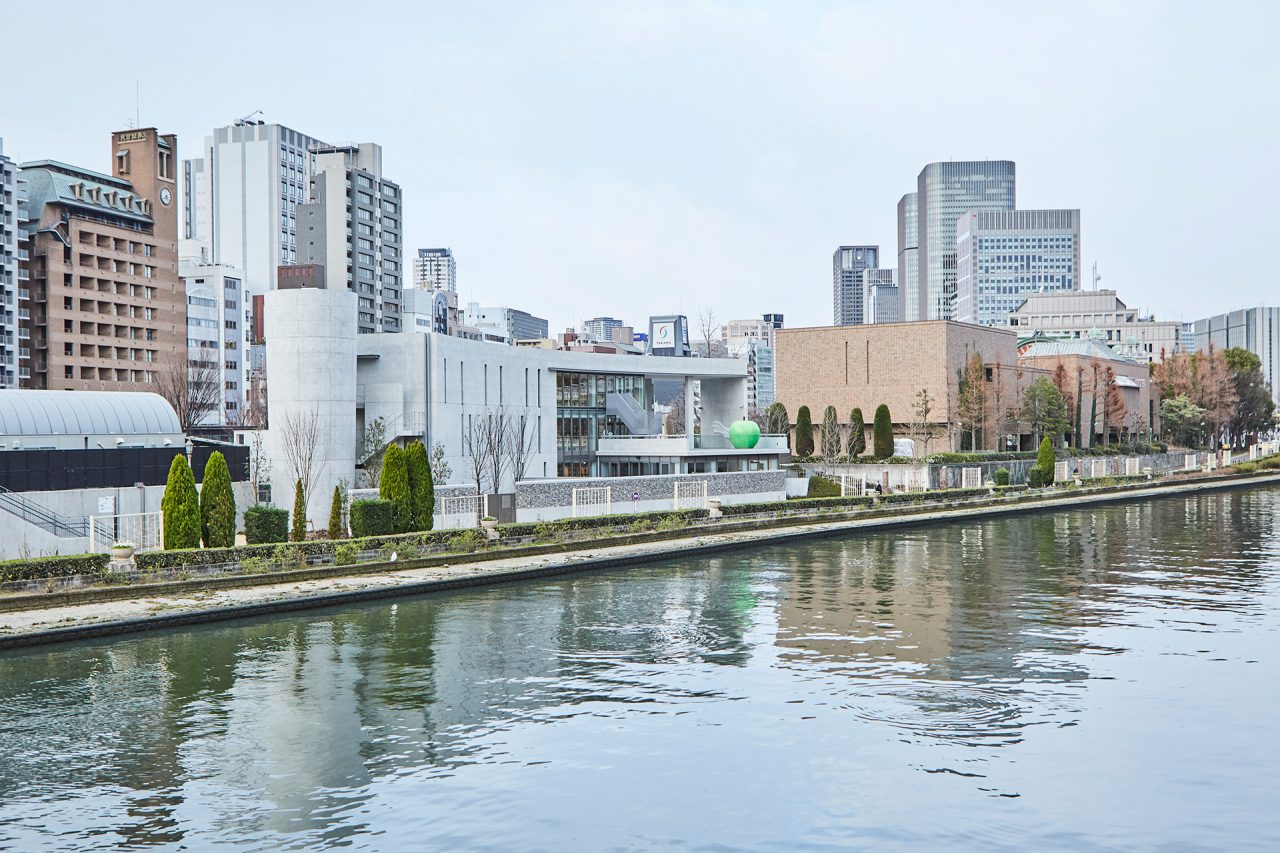 "Blue Apple"
The eye-catching big big blue apple in the entrance terrace is an art object created by the library donor, architect Tadao Ando.Inspired by the American poet Samuel Ullman's poem "Youth," Ando designed in sympathy with the line -Youth is not a time of life; it is a state of mind-. Ando wishes as many people as possible to enjoy, as a symbol of youth filled with a challenging spirit.
Wheelchair and stroller accessibility
Please use the slope to the entrance and elevators to access all levels. We highly recommend parking the stroller at the lot by the entrance, and use the baby carriers for mobility.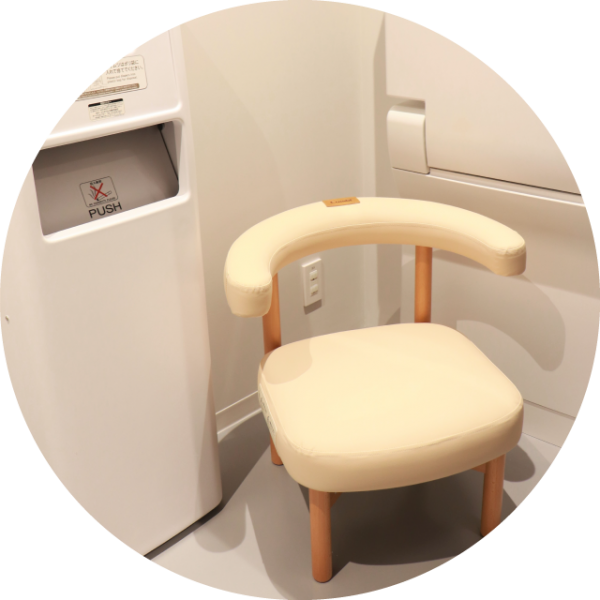 Baby Nursing Room
There is one baby nursing, formula preparation room on the first floor, furnished with diaper changing station. Please let us know when the room is full, you can use the workshop room instead.
Baby nursing room: First Floor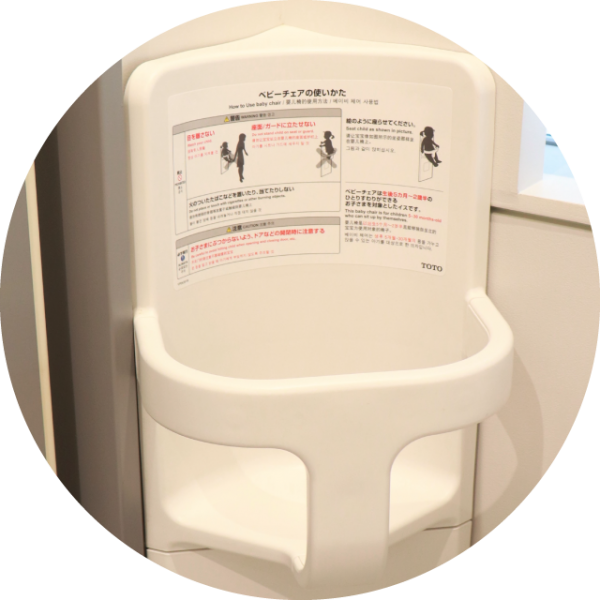 Restroom with Baby Seats
There are three restrooms with a mounted baby seat to safely let the small children sit and wait.
Location: First and second floor restrooms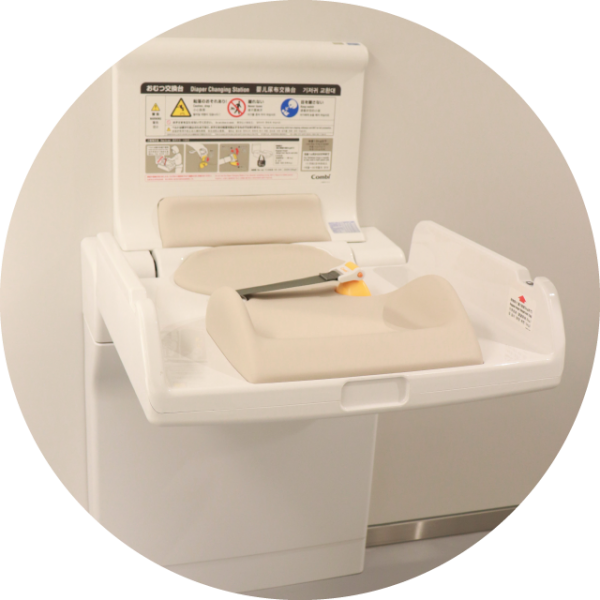 Baby Changing Station
There are two restrooms with a folding changing station for your convenience. Please let us know when the room is full, you can use the workshop room instead.
Location: Family restroom (first floor), women's restroom (first floor)
Toilet seat cover/Boy's Toilet
All restrooms are furnished with children toilet seat cover. There are two restrooms with boy's toilet.
Location: Family restroom (first floor), women's restroom (first floor)
Family Restroom
Located on the first floor.
Service Dogs
We welcome service dogs the entire facility.